Posts Tagged 'GNOME'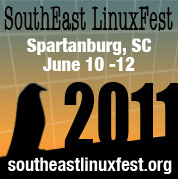 Linux for the GNU South – Attend if you can.
A lot has been written on GNOME 3 and, truth be told, I don't have the digital horsepower (yet) to run GNOME 3 to give an adequate assessment. I think I get what they're trying to do and, to be honest, I'm not sure I agree with the direction GNOME is taking here.
Juan Rodriguez is taking the proverbial bull by the horns and has initiated a project called BlueBubble, which marries GNOME 2.32 to the newly released Fedora 15, "breaking the least amount of packages possible."
What it does, essentially — or at least in Rodriguez's opinion — is bring the best of both worlds: Fedora 15 plus the latest version of GNOME before 3.0. The future, he says, can wait.
Rodriguez says that the target audience is the same kind of people who wanted the "Old Coke" to come back when Coca-Cola introduced "New Coke" unsuccessfully decades ago.
He's also seeking help on this, so if you're really enamored with GNOME 2.32 and want to see it continue on the Fedora 15 and Fedora 16 versions, contact him — he can be found in many of the Fedora channels on Freenode IRC as "nushio"
Not only this, they already have a cool logo and video.
Go for it, Juan!
(Larry Cafiero is an associate member of the Free Software Foundation. He is also one of the founders of the Lindependence Project.)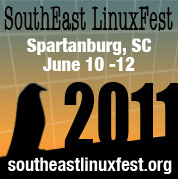 Linux for the GNU South – Attend if you can.
During her visit to Budapest where she was part of the Ubuntu Developers Summit, Linux Pro's associate publisher Rikki Kite posted this on Facebook:
"My geeky friends who pronounce 'gnome' as 'ga-nome' and 'gnu' as 'ga-new' might appreciate this -> I saw gnocchi on the buffet at UDS and said, 'Oh, good, ga-no-kee.' I ka-new it sounded wrong as soon as I said it."
To which I reply to Rikki: You mean that's not how you pronounce it?
Personally, I blame Richard Stallman. It's an affliction that affects geeks on our side of the proverbial aisle: The "G" factor, where a normally silent letter gets pressed into phonetic service, well, for a couple of reasons. First, because it's there (and from an engineering standpoint, why would it be there if it wasn't going to be used?), and secondly, because we're used to the fact that GNU and GNOME have the "g" — how can I put this? — unsilent, and we've been trained, or brainwashed, into putting the "g" in there where it doesn't belong.
It's bad enough the little guys in the garden are guh-nomes — even after the recent movie "Guh-nomeo and Juliet" — but there are other places where this arises.
For example, I had to wail and gnash — pronounced guh-nash, right? — my teeth at the various grammatical and spelling errors (not to mention the Giants blowing a four-run lead to the Dodgers) while working at the paper last night.
Surfers in the area, as well as elsewhere, consider things "gnarly" without the "g" sound; except some in Santa Cruz who also use Linux/FOSS and say "guh-narly," dude.
To say nothing of the fact that we have no pesky gnats — yep, there's a "g" in there, making it guh-nats — flying around in these parts, but I used to have to deal with them elsewhere.
Anyway, while there may be a cure for this, or at least a 12-step program ("I'm Larry, and I'm a G-oholic" — "Hi, Larry"), I think the better course of action would be to alert the non-geeks around you that you're going to be using all the letters in the words you use, save for the silent "e" and the silent "k" in "kn-" words.
(Larry Cafiero runs Redwood Digital Research in Felton, California, and is an associate member of the Free Software Foundation. He is also one of the founders of the Lindependence Project.)


Categories:

Facebook, GNOME, GNU, GNU/Linux, Linux Pro Magazine, Ubuntu, Uncategorized
GNOME, GNU, GNU/Linux, linux, Linux Pro Magazine, Rikki Kite
I'll be there. You should be there, too.
[Update: OK, WordPress, very funny: When you go to look at your blog stats, the real number is on the bar chart, but the bar on the bar chart it set at astronomical heights.]
So far, the pickings began somewhat slim on the tech news front regarding har-de-har-har April Fools' Day joke news, but it seems to be picking up as of around 9 a.m. Pacific Time — and by this time, which is dusk or later in Europe and night in Asia, the stories should be out and read by now.
The best of the tech so far are these two:
— That KDE is the prize in a raffle, outlined on the KDE site here. I'm just wondering if those who are "offering" are clear on the concept of "prize."
– Marcel Gagne gives us probably the best written one of the day with his Microsoft buys ReactOS for billions, which you can read here. It had me going before the first cup of coffee this morning.
One that would get a thumbs up except it glosses over an issue that Canonical/Ubuntu would just as soon hide in the dungeon and make believe everything is just peachy is the real identity of "Canonical/Ubuntu critic extrordinaire" Jef Spaleta — according to Jono Bacon's blog, it's Jono Bacon himself.
While tongue was planted firmly in cheek and while there was snickerable material in the blog — even the real Jef himself and Mrs. Jef responded to the blog — it makes light of the issue that Jef rightfully and, to his credit, consistently raises: For example, that of Canonical/Ubuntu's contribution, or lack thereof, to kernel development and other aspects of FOSS where they reap the benefits without putting in the work.
I replied to Jono's blog, paraphrasing the late Sen. Lloyd Bensten, who said this to then Vice President Dan Quayle in the debate in '88: "I served with Jef Spaleta. I know Jef Spaleta. Jef Spaleta is a friend of mine. Jono, you're no Jef Spaleta."
One blog falters to the point of faceplanting: Sam Varghese writes on ITWorld — not linked here in principle — that the Linux kernel will be released under the BSD license. This would be a good one in theory, but in execution it tends to go off on a "wink-wink-nudge-nudge" tangent that makes it implausable from the start. Secret meetings in Tegucigalpa? Riiiiiiiiiiiight.
There are also trappings of mirth in some Facebook statuses: The Rude Pundit (warning: though politically appropriate in my opinion, foul language abounds), a liberal blogger who is on top of my list of non-tech reads, gets an honorary degree from Bob Jones University. Also, Joe "Zonker" Brockmeier throws up his hands and goes over to KDE — ha ha, funny guy, that GNOME media guru.
It's still early in these parts, so maybe a Hail Mary pass will find its way to a receiver during the course of the day. Or not. Just bear in mind that it's April 1, and that your shoe is really not untied. Or worse.
[Another update, pointed out by Juan Rodriguez below in the comments: Juan, aka Nushio, gets high marks for his "Fedora Cheat Ball." Link is in the comments -- go take a look.]


(Fedora ambassador Larry Cafiero runs Redwood Digital Research in Felton, California, and is an associate member of the Free Software Foundation. He is also one of the founders of the Lindependence Project.)


Categories:

Canonical, GNOME, Joe "Zonker" Brockmeier, Jono Bacon, KDE, Ubuntu
Canonical, GNOME, GNU/Linux, Joe "Zonker" Brockmeier, KDE, linux, Rude Pundit, Ubuntu